Meet Our Veterinary Team
Meet the Veterinarians & Team of Gadd's Animal Doctors of Gray. We're pleased to provide exceptional vet care for your pets.
We are solely dedicated to your pet's care. We look forward to getting to know you, and we hope you'll take the time to scroll down and get to know us.
Dr. Gadd, DVM/Practice Owner
Dr. Debbie-Lucado Gadd grew up in England, where she obtained a degree in Animal Science from Wye College, University of London. She emigrated in 1993 and obtained her Doctorate of Veterinary Medicine from the University of Georgia in 2000.
In 2001 she opened Gadd's Animal Doctors of Gray to provide high-quality veterinary care in small, large, and exotic animal medicine and surgery. She was six months pregnant with her first child at the time. In addition, she performs spays and neuters and guides the medical care at Jones County Animal Control.
Behind the scenes, she has raised two amazing children Emma-Grace and Joey. She also cares for a menagerie of ever-changing personal pets. Her marriage to Bill Lucado allowed her to develop a love of music and encouraged her philanthropic lifestyle. Her next projects are to set up a Foundation, " The Lucky Rainbow," and to work on completing her book on her incredible journey that led her to Jones County.
Dr. McNeal, Associate Veterinarian
Dr. Christina McNeal grew up in New York State, where she participated in high school rodeo and developed her passion for equine veterinary medicine. She attended Purdue University for veterinary school and received numerous large animal awards and recognitions. Upon graduation, she returned to New York and completed a rigorous, year-long internship in equine medicine and surgery. In order to further her ability to provide top-quality medicine, she completed a 3-year residency at the University of Georgia (Go Dawgs!) in Large Animal Internal Medicine. Additionally, she has also had the amazing opportunity to work with small & exotic animals since joining our team in 2021. Outside of the clinic, Dr. McNeal enjoys playing outside with her 3 children, Emery, Torre, and Ocie, taking care of their horses and spending time with family.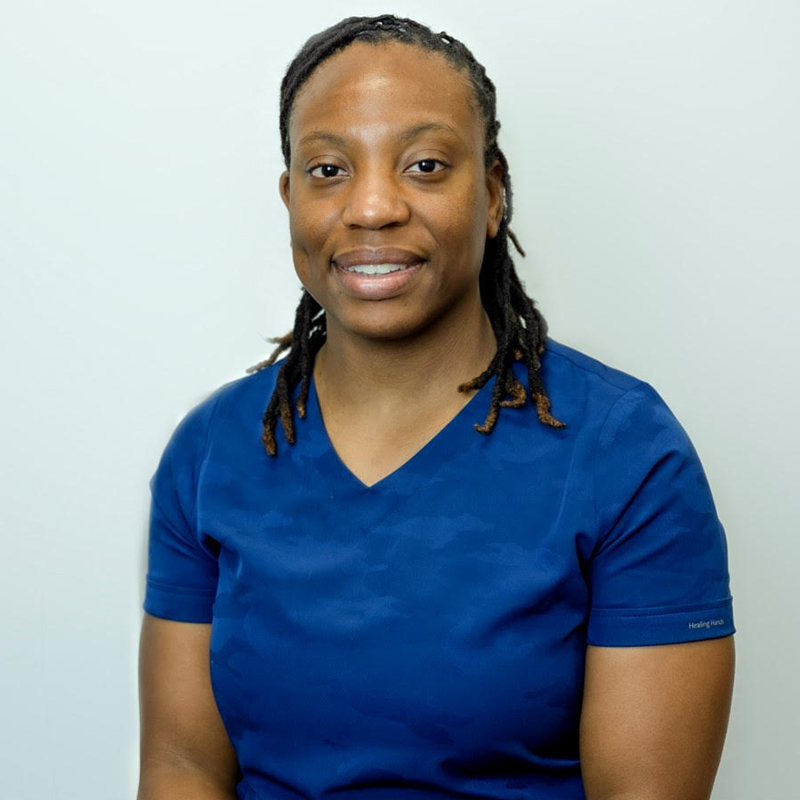 Brianna, Office Manager
Brianna has been with us since 2013 between her military service and schooling. Her passion for animals has always been the magnet that kept her coming back between training and school. She is a sucker for Rottweilers and has two of her own and a cat. She has a degree in Animal Science from Florida Agricultural & Mechanical University and a Master's in Public Health with a concentration in Environmental Health from Fort Valley State University. She loves all things family, fitness, plants, and food! You can usually catch her getting in a workout with friends, hanging out with family, enjoying the culinary arts, or gardening!
Brian, Operations Manager
Brian has worked at Gadd's since 2018. He was drawn to us by his love for animals. While he loves dogs, his schedule doesn't allow him to have one at this time. For the time being, his 5 cats will have to do. On the rare occasions when he is not at work, he can be seen playing on his jet ski on Lake Oconee.
Erin, Receptionist
Erin has been a receptionist with us for nearly 14 years. She is a Jones County local, graduating from JCHS in '05, and then attended CGTC for Administrative Assistant Certification. While growing up, she always had a strong love and passion for animals, and that passion is what brought her to us. She loves spending time with her family, talking about top-notch bourbon, and playing guitar.
Carey, Receptionist
Carey is one of the first smiling faces you will see when you walk through our Big Red Door. She has been a receptionist with us since 2021 and really enjoys helping people. One of the many things we admire about her is her determination to find the answer if she doesn't already know it. Chances are, she may already know when it comes to customer service. This can be seen both in the workplace and in her herbal business. She is passionate about herbs and enjoys helping others learn more about them.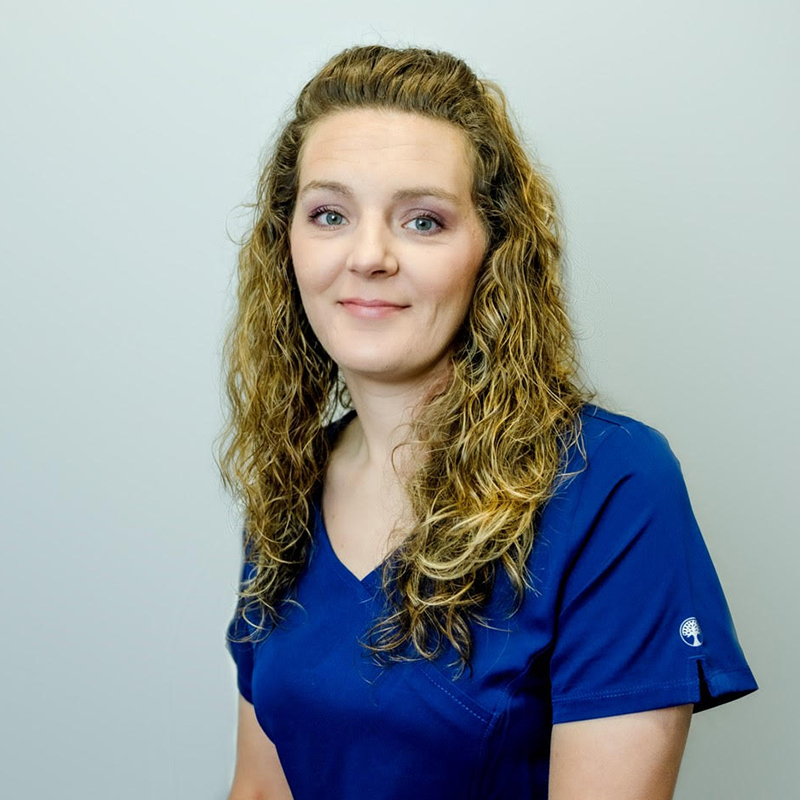 Chasiti, Groomer
Chasiti is a pet stylist who specializes in making your fur baby look and smell great. She is our certified groomer and has been grooming animals since 2015. She likes making the impossible look possible. She is tremendously skillful when it comes to working with all types of breeds and temperaments and makes it look effortless. Outside of our facility, you will find her spending time with family, crafting, sitting on her porch, or simply enjoying the outdoors.
Debbie, Office Assistant
Debbie joins us from the beautiful State of Vermont, where she owned and operated a very popular dog boarding/daycare, grooming and retail shop. She brings with her a passion for pets. Recently her passion for pet birds has brought her back to breeding Kakariki, Cockatiels and Budgies.